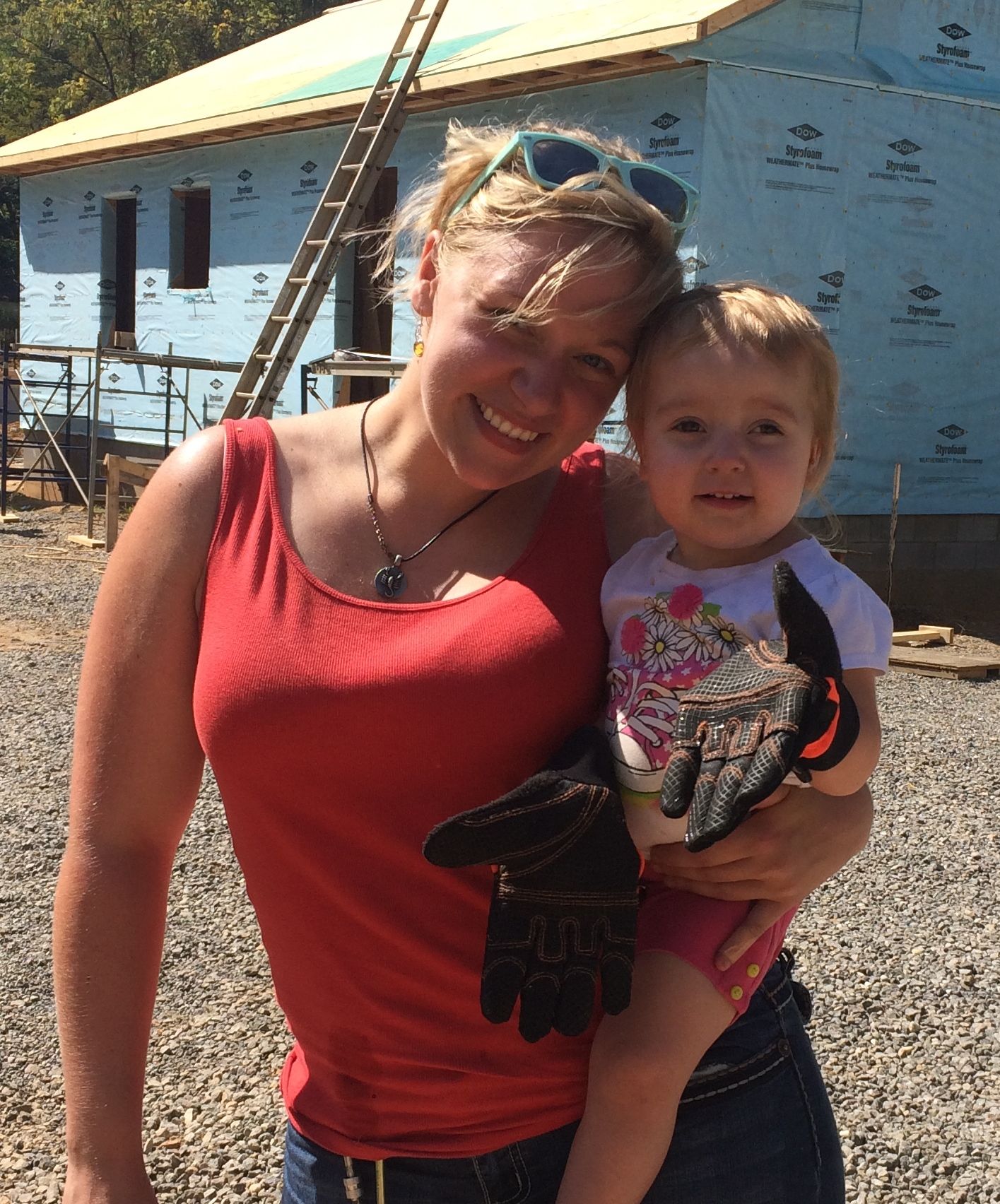 Lauren considers herself lucky. If it hadn't been for the generosity of a friend, she may have found herself in the position of being homeless with a young daughter to take care of. While she's thankful to have the place she's been resting her head at night, it's not the same as having a home.
Like many neighborhoods of rentals, living there just doesn't feel like a long-term solution for her family - it's not somewhere she can put down roots. Lauren wants to be somewhere she can belong. She wants a home where her daughter can grow up knowing her neighbors and community.
"It is in an area of rental houses so there isn't a sense of community," Lauren said. "There's no chance for my family to really grow there because it's so small." Haywood Habitat is offering her family a helping hand in her journey to find her forever home. She has completed the sweat equity hours required to qualify for her home, and in February she and her daughter will be able to move into their new home in Habitat's Walton Woods community in Waynesville. They're looking forward to making the new home their own, planting a garden and becoming part of the community with others who've shared a similar experience.
"I'm looking forward to having a nice home where Lilly can have sleepovers and birthday parties," Lauren said. "I want to create a haven for myself and my daughter where we can feel stable and we can grown into who we want to be."
That's what home ownership allows people to do - live up to their true potential. Once someone is able to meet the goal of homeownership - something that can feel so unattainable amid the difficult circumstances that life presents - anything can seem possible.
Finally working toward owning her own home has brought a renewed sense of accomplishment and responsibility for Lauren, who looks forward to stepping up to the challenge.
"For me, this new house means having an affordable home, growing a future, and finding stability in my life," she said. "I can't tell you how exciting it is to know it's ours and we look forward to making it our own."