What is Women Build?
It is a Habitat for Humanity program that challenges and teaches women volunteers how to construct decent, affordable housing.  Every year, tens of thousands of women participate in building Habitat homes across the globe.  This is a chance for women of all ages and from all walks of life to help eliminate unsafe, unaffordable housing. No special skills are needed.  Training is provided. Come as in individual or bring a group.  Work all day or only part of the day.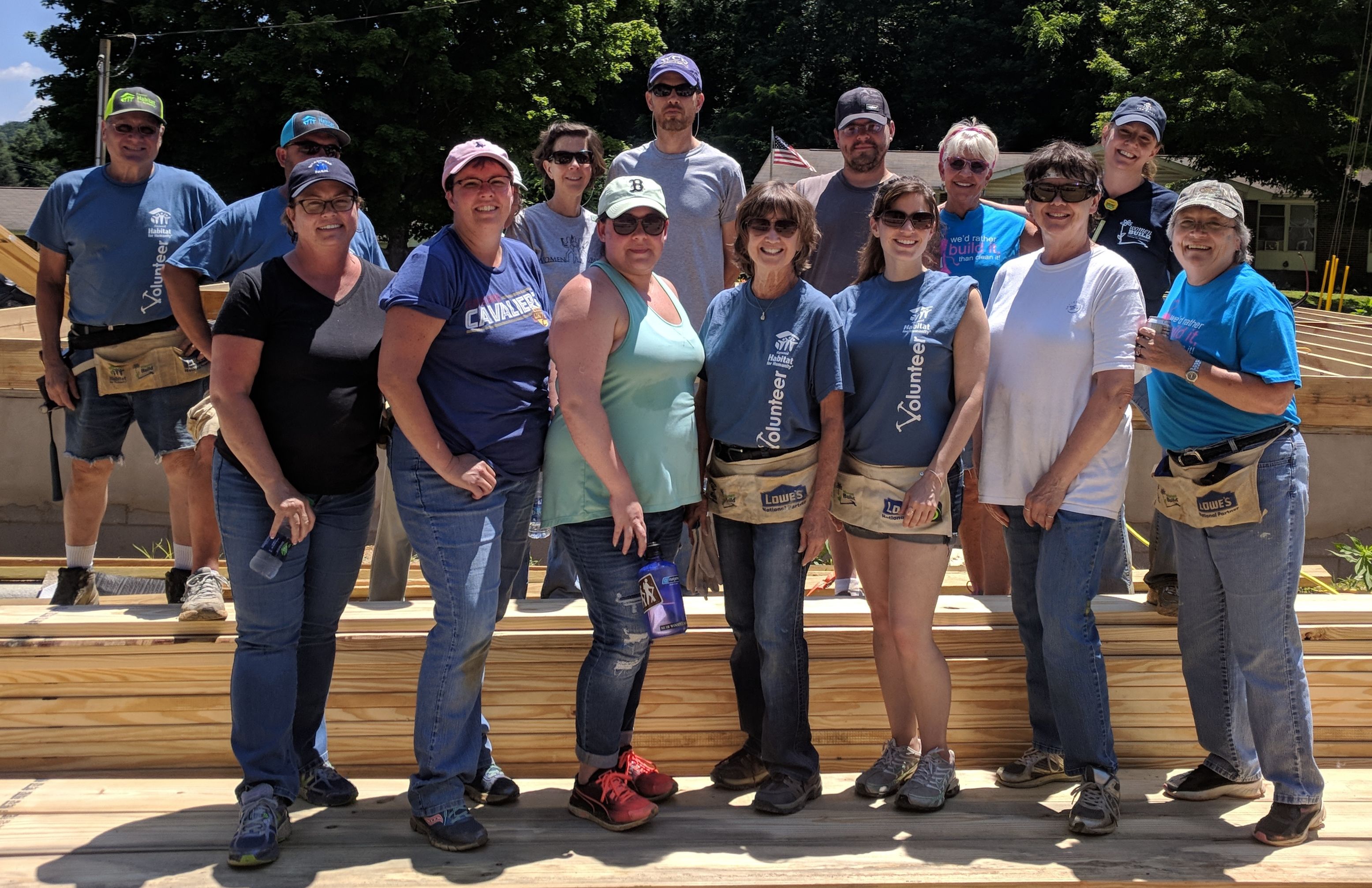 Why Women Build?
Women from all walks of life can and should be empowered to take action against poverty housing conditions.  Volunteers gain the confidence and skills needed to lay bricks, pound nails, raise walls - create hope, thus contributing to Habitat's mission.
2022 Women Build Dates
We are excited to announce that Women Build will be starting again in 2022!
The Ladies Level Up campaign has raised $60,000 from local donors and organizations to build our first home financed through donations raised by women and built primarily by women for a local qualifying female-led household. 
The home will be located at our new Chestnut Park neighborhood located on Sylvan Street in Waynesville. 
The kick-off for building the Ladies Level Up home is Saturday, March 5, 2022 at 9:00 am. 
Please call the office 828.452.7960 to get directions and register to be part of the build day.
Currently scheduled additional build dates are on the following Saturdays:
March 5, 2022
March 12, 2022  Cancelled due to forecasted inclement weather
March 19,2022
March 26, 2022
April 2, 2022
April 9.2022
April 23, 2022
The group size will be limited on all Saturdays except March 5th.  Please call 828.452.7960 to reserve your spot.