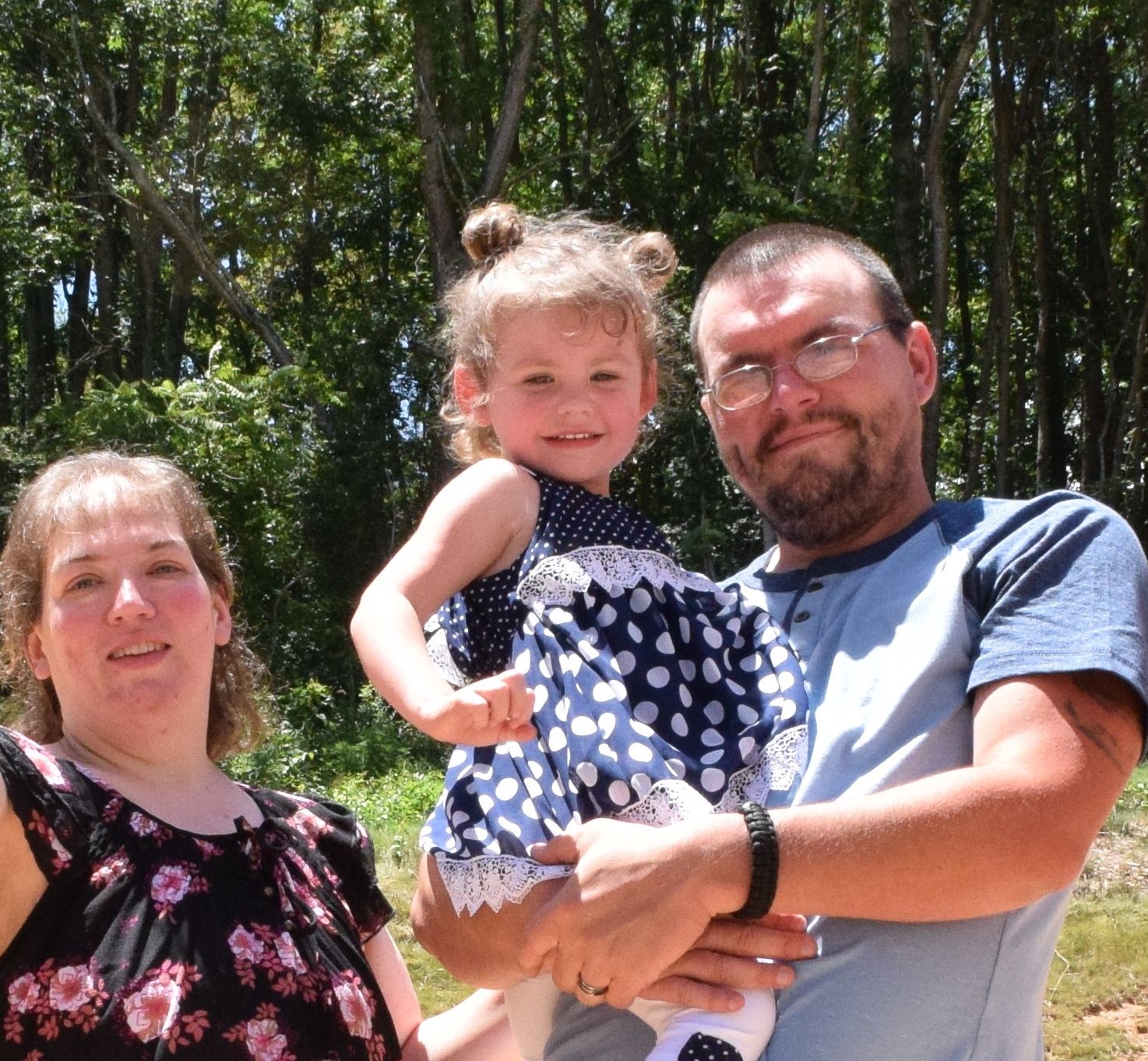 Jeramie Doran lived in Waynesville as a kid. With so many fond memories of his childhood in the mountains, he moved his family back to Haywood County several years ago to give his children the same experience.
"I love the mountains so much and I never really had any problems here growing up as a kid - it's nice and quiet and I love having all the mom and pop stores you just don't see anywhere else," he recalled.
But one thing that has changed since he was a kid is the cost of living in Haywood County. Affordable housing is limited, which has caused a hardship for the Dorans. After renting old and cramped mobile homes with insufficient heating for the last few years, Jeramie and his wife Patricia knew something had to change.
When a family member mentioned Habitat for Humanity to the Dorans, Jeramie said he initially put it off.
"I didn't know if we would qualify so I put it off for a little bit, but our renting experience has not been a good one at all so I finally said 'let's give it a try and see what comes of it,'" he said.
The Dorans did qualify for a new home through Haywood Habitat look forward to having a place to call their own. They are just one of the families moving into the Habitat community in Waynesville made possible through a large land donation.
When it's complete, it will have eight homes and a playground. Jeramie said it is nice to already know many of the neighbors around his home and his two children are looking forward to making friends with the other children. "That's the awesome part-we're moving in somewhere with a lot of families that have kids," he said. "It will be good to have other families around so we don't feel like we're all alone."
Jeramie has been putting in a lot of sweat equity hours on the job site while Patricia, who suffers from Multiple Sclerosis, volunteers at the Habitat ReStore in Waynesville. As they get closer to reaching the 400 hours required toward their home, they get more excited about finally having their own home.
"It means a lot to me. I grew up with not a lot at all. I didn't finish high school and I wish I could fix that - maybe that's the next step - but having a home means the world to me because long after I'm gone it will be a place my kids can have," Jeramie said. "They have a roof over their heads and won't have to worry about stuff I had to worry about growing up."