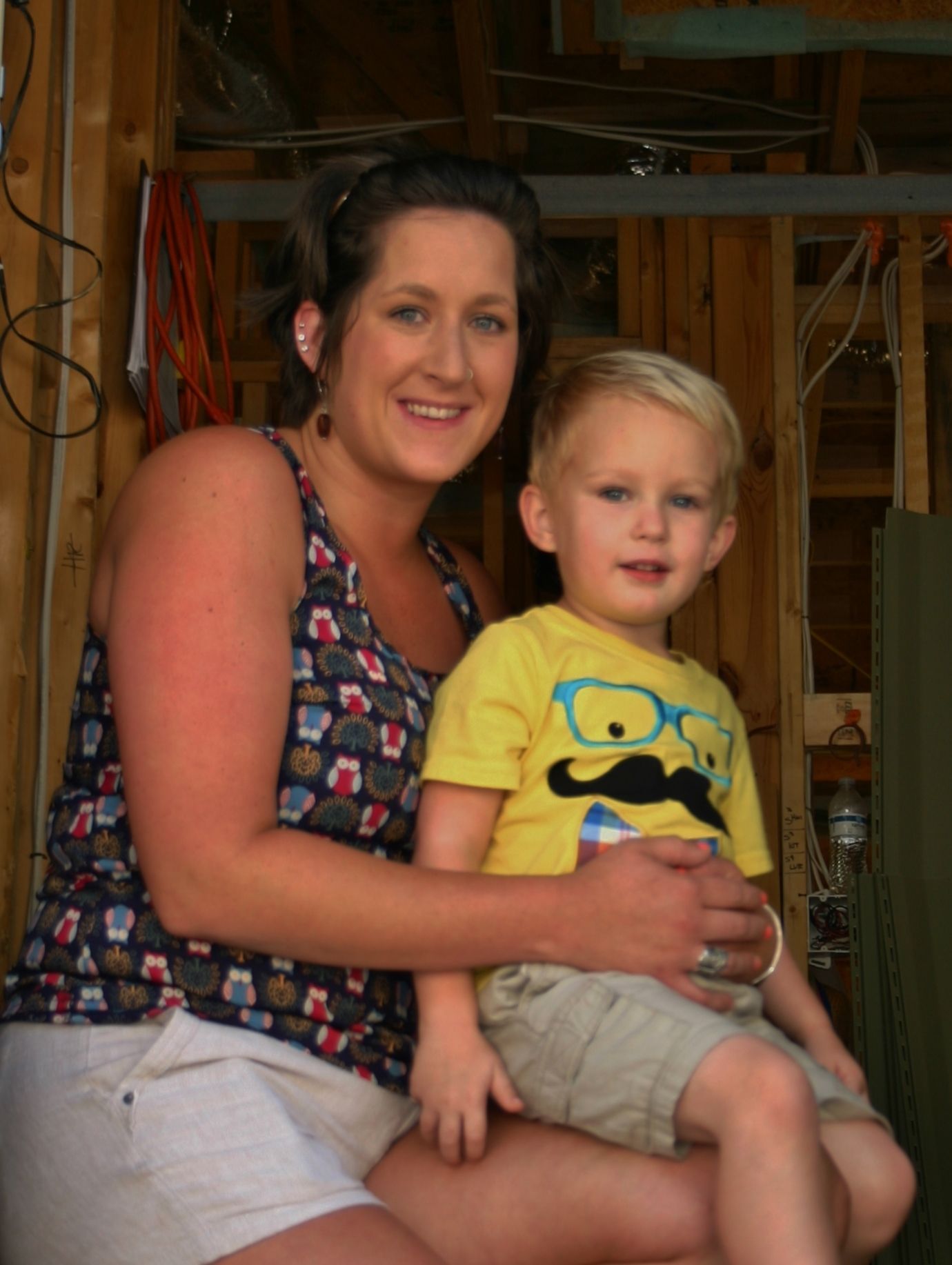 At 25 years old, Erica will finally know what it's like to have something of her own. She's lived in the same home with her family since she was born. With two brothers and five sisters, space has always been in short supply. "We shared a set of bunk beds and a queen sized bed for most of my younger years, then as we got older we added more to the house, which led to only having to share the room with my twin and younger brother for most of my teenage life," Erica recalls.
Now with a full-time career and a son of her own, Erica is ready to strike out on her own. It was through her job at United Community Bank in Waynesville she was introduced to Habitat's programs. After volunteering with Women Build for two years and learning about the process for homeownership through Habitat, Erica decided perhaps homeownership was within her grasp.
"I met some of the homeowners and volunteers and they all just made me think that I could just go for it," she said. "I have wanted my own place to call home - renting wasn't first on my list and buying a house just right off wasn't in my budget." Erica applied and was approved for a home in the new Walton Woods Habitat community in Waynesville, but that's when the real work began. Like other Habitat homeowners, Erica had to commit to 300 hours of sweat equity into her home construction. Within eight months, she completed her 300 hours while also working a full-time job, a part-time job, and raising a young child.
"There is a lot of work and patience that goes into it, but you get to physically watch your house being built. You get to put your own sweat and tears into it, and that is so rewarding," she said. "It was hard to get a schedule to fit to everything, but I just had to remind myself that it was the best for my family."
Even on days she couldn't volunteer at the construction site, she used her hour lunch breaks to volunteer at the Habitat ReStore. Now that her house is nearing completion, Erica said all the sacrifice has definitely been worth it.
"It's probably one of best feelings in my life so far. I haven't had too many things in my life that big that were brand new," she said. "A new house means the world to me and my son. He is super excited about it and always wants to go by and see "if our new house" is ready yet."
Her son knows exactly where his room will be, where the couch is going and what color he wants his room painted, which is a heartwarming feeling for Erica. She also takes comfort knowing she and her son will be living in a safe home and neighborhood - one where her son can play in the front yard with neighboring children. She already knows many of her neighbors as she helped them build their houses.
"I'm excited that we are going to be living in Walton Woods because I already have great neighbors there and the location is great," she said.