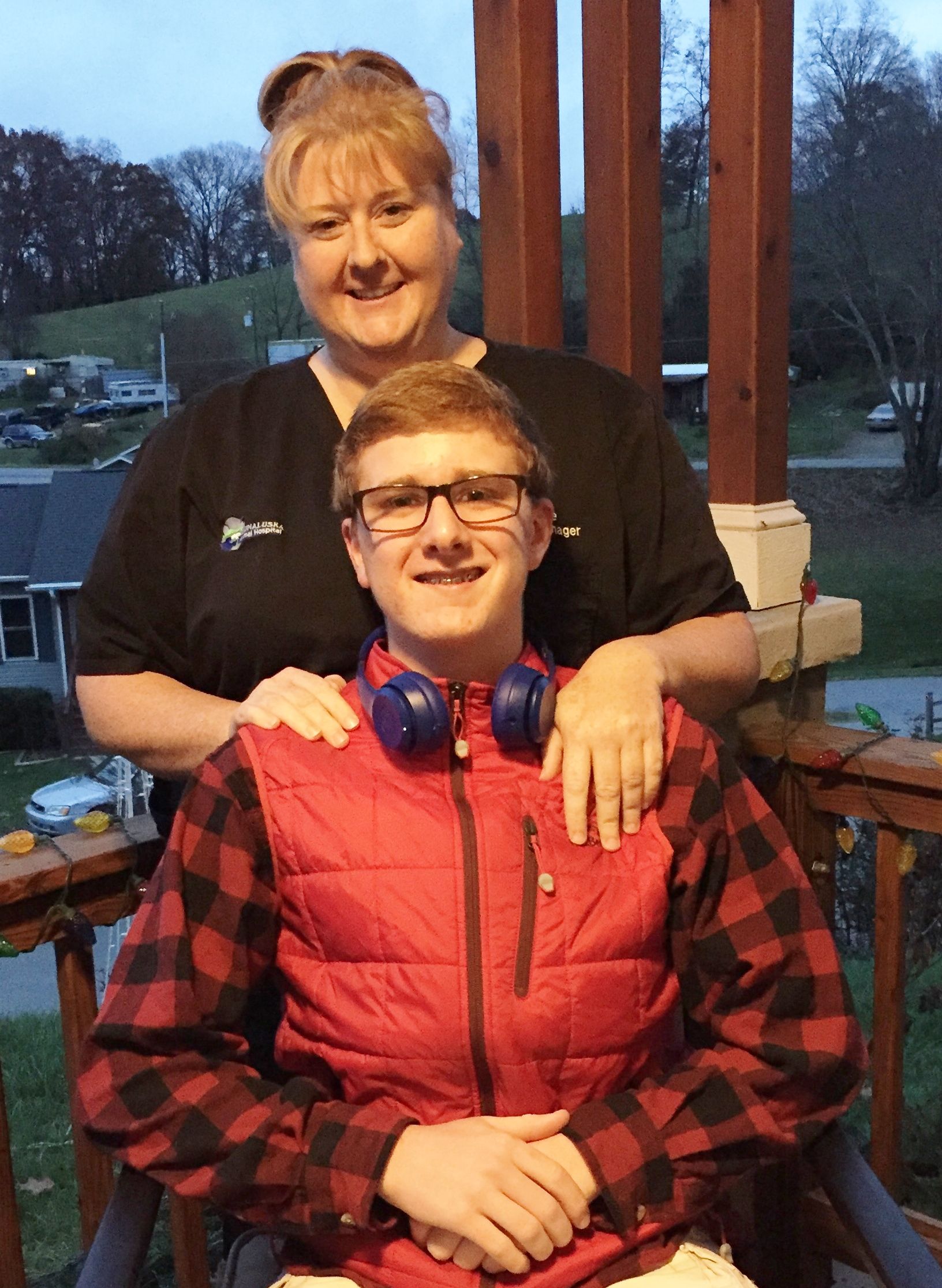 Life was very different for Suzanne and her son before they moved into their Habitat home.
"I lived in a trailer in Jonathan Creek with my son.  We would always have issues when the weather was bad," she recalled. "There is something about hearing your house creaking and flexing in the gusty winds of a rain storm that is a little unnerving."
Suzanne's father Walt has been an active volunteer for Haywood Habitat for Humanity for 10 years. She and her son had been to several home dedications for other families, yet she had never considered the possibility of being a Habitat homeowner herself.   "My son and I had been to a few of the dedications when my dad told me I should apply," she said.  "It was funny that I never thought about it - maybe I just thought that we couldn't be lucky enough to receive a Habitat house."
But the single mom's luck changed in 2012 when she and her son moved into their new Habitat home in Clyde.  Having a safe and secure home of their own has made all the difference in their lives.  They now have a permanent place to call home and plant roots in the community Suzanne has called home for 11 years.
"I wanted to be a homeowner because it offered my son stability in what his home was.  We didn't just rent some place that wasn't really ours," she said. "It's a place to settle down, call our own, make lifelong friends in the neighborhood.  It has meant so much to us to have a beautiful, well-built home to call our own." 
Suzanne also has a special sense of pride in her home after putting hundreds of hours of sweat equity into it alongside all of the volunteers that helped her - including her father.  "Being able to be a part of your home being built, knowing how it is built - the level of quality and attention to detail - it's awesome, " she said.
Now her son is in eighth-grade and he has made so many friends in their neighborhood.  Suzanne has been the practice manager of a local animal hospital for eight years now.  With a career she loves, a son who is excelling and a home she can call her own, she is forever grateful about the opportunities Habitat has provided for her family.  
"Even though we have been in our home since 2012, we still celebrate.  There is not a day that goes by that we don't feel blessed," she said.  "We thank God for Habitat and all of the wonderful volunteers that give so selflessly of their time to improve other's lives.  The whole process has forever changed my life and my child's life.  It was so rewarding."