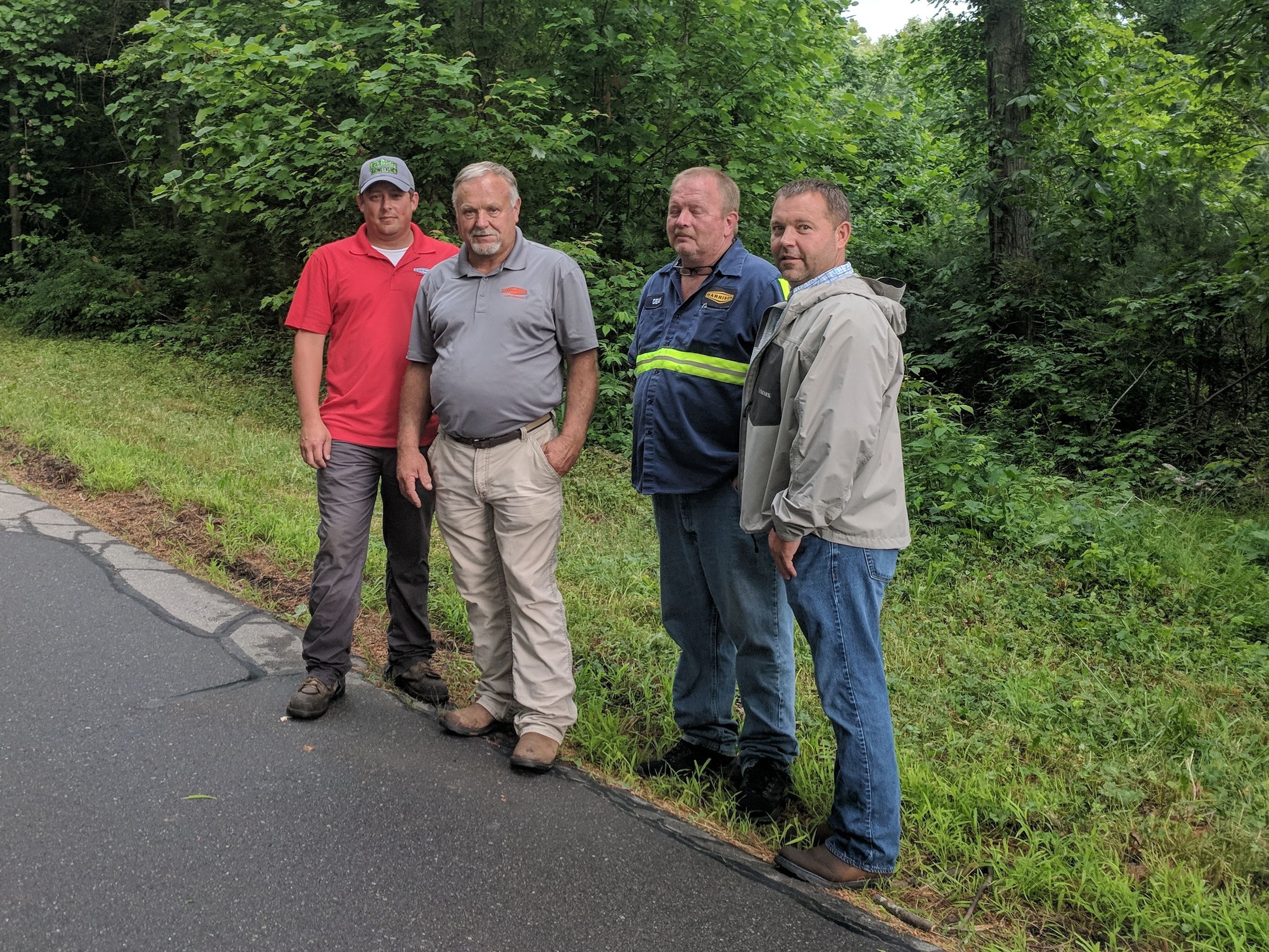 Harrison Construction, best known locally as the Allens Creek quarry, recently pledged support valued at more than $100,000 for Haywood Habitat's new Sylvan Street project.  The company will assist with site clearing and provision of stone and asphalt needed for the project.  The gift will decrease the cost of each home by more than $10,000.  
Harrison is no stranger to community support through Haywood Habitat.  The company made a similar gift to Haywood Habitat's first neighborhood, Walton Woods, that decreased the cost of each home there by almost $20,000.
Jamye Sheppard, executive director of Haywood Habitat said, "We are deeply grateful for the partnership that Harrison Construction has made possible.  The impact of such a large gift makes a lifelong difference for the families that we work with.  Darryl and Jeff Mathis, along with other Harrison employees have shown an incredibly strong commitment to making our community stronger through affordable housing."