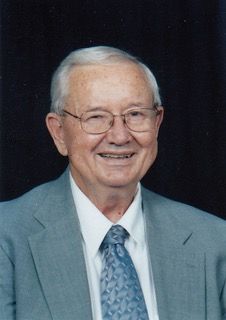 Walton Garrett, his wife Marion, and some friends founded Haywood Habitat for Humanity in 1990.  Last week, Walton passed away at the age of 94 after several years of declining health.

After retiring from a career in law, Walton aligned his actions with his personal belief that a good, affordable home would positively impact a family for generations.  His dedication to Haywood County families needing a hand up, particularly the children, was demonstrated almost daily as he continued to work on every home built by Haywood Habitat until he was 89.  Several years ago we were fortunate to receive a generous land donation that made an eight home neighborhood in Waynesville possible.  Fittingly, the neighborhood name is Walton Woods.  Walton celebrated his 89th birthday at the groundbreaking of Walton Woods in 2015.  At the celebration, he humbly said, "For once in my life, I'm speechless."  The neighborhood will be completed before the end of this year. 

Walton leaves with us a legacy of love unparalleled by any that have ever been involved with Haywood Habitat for Humanity.  We believe that it is our duty - the duty of every single one of us- to continue this work and show the love for others that Walton demonstrated. 

Former board president, Kent Stewart spoke for all of us by saying, "I'm sad that the world has lost this wonderful, generous person.  He was truly a very special man and a centerpiece of all that Haywood Habitat is and has become."