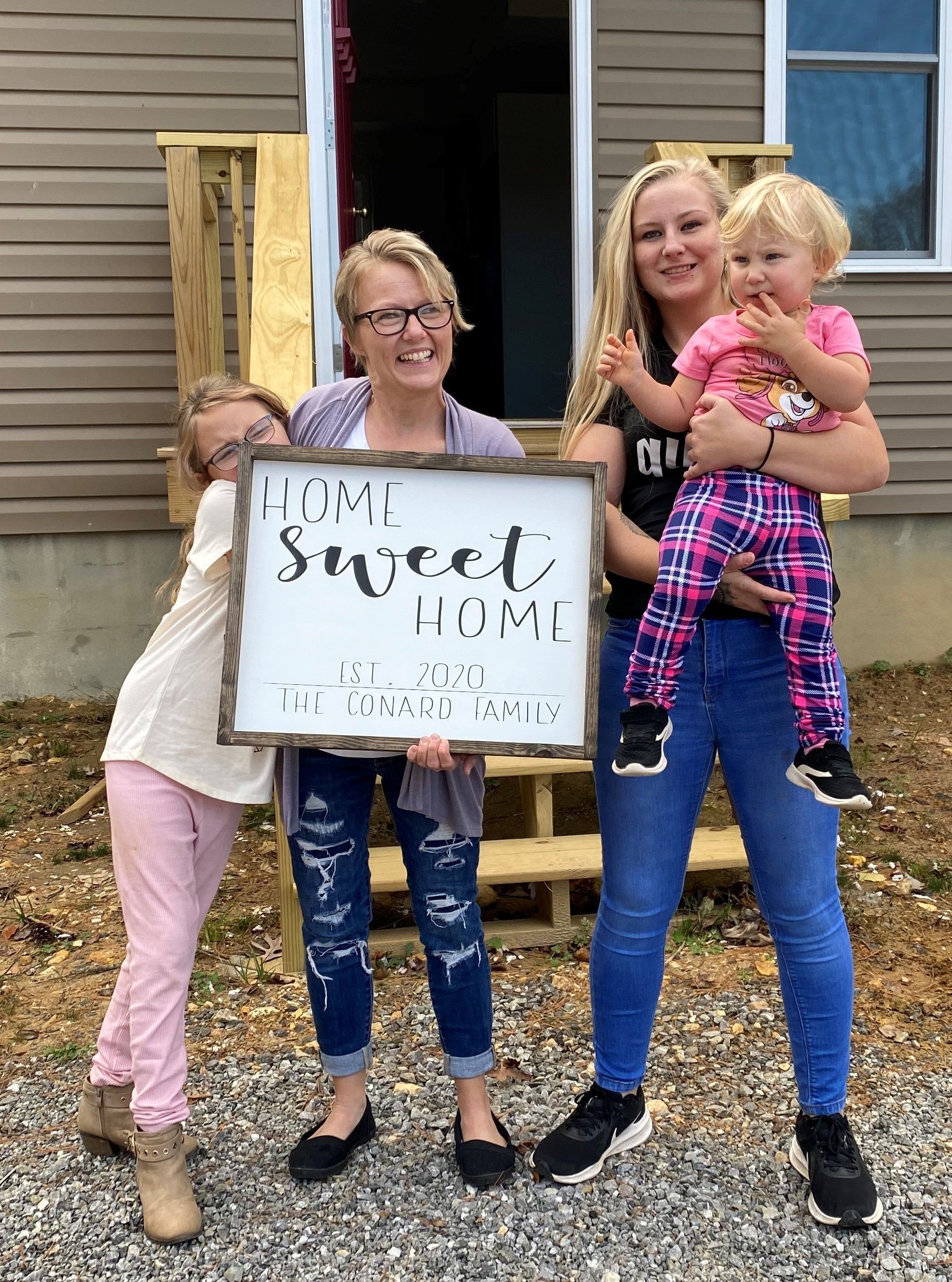 Pam Conard's journey to homeownership is a wonderful example of great things that happen when several organizations work together to give a hand up to deserving people.
In 2017 Pam and her daughters moved from a crowded laundry room in her parents' house to Haven House.  Haven House is a homelessness ministry founded by Central United Methodist Church in Canton.  The purpose of the ministry is to empower families through education, peer support, and in other ways to make the transition from homelessness to permanent housing.  All of this is accomplished while the family lives in a house provided by the ministry.  
Encouraged by her Haven House mentor to apply for Haywood Habitat's affordable homeownership program, Pam was accepted into that program in 2019.   When she found out that she was accepted, she immediately sent a text message to her friends, "I'm excited to say I'm getting my own home!  God is awesome!" 
Pam hasn't looked back since.  Even when Habitat closed for 2 months just as Pam's house was almost finished, she remained optimistic.  She has worked long hours alongside volunteers to build her home, attended financial education and other homeownership classes, made a lot of new friends, all while raising her family and working full time as a school custodian and bus driver.  To truly be "Home for Holidays" is a real blessing for the Conards.
When asked about the Haven House and Habitat programs, Pam said, "It's taught me how to save money, to be on my feet again, to feel at home, and be able to lay my head down knowing I can do it! I didn't think I'd be able to have a home built, but I've worked hard to get there.  I feel joy to be able to say, this is my home.  That's my dream come true."