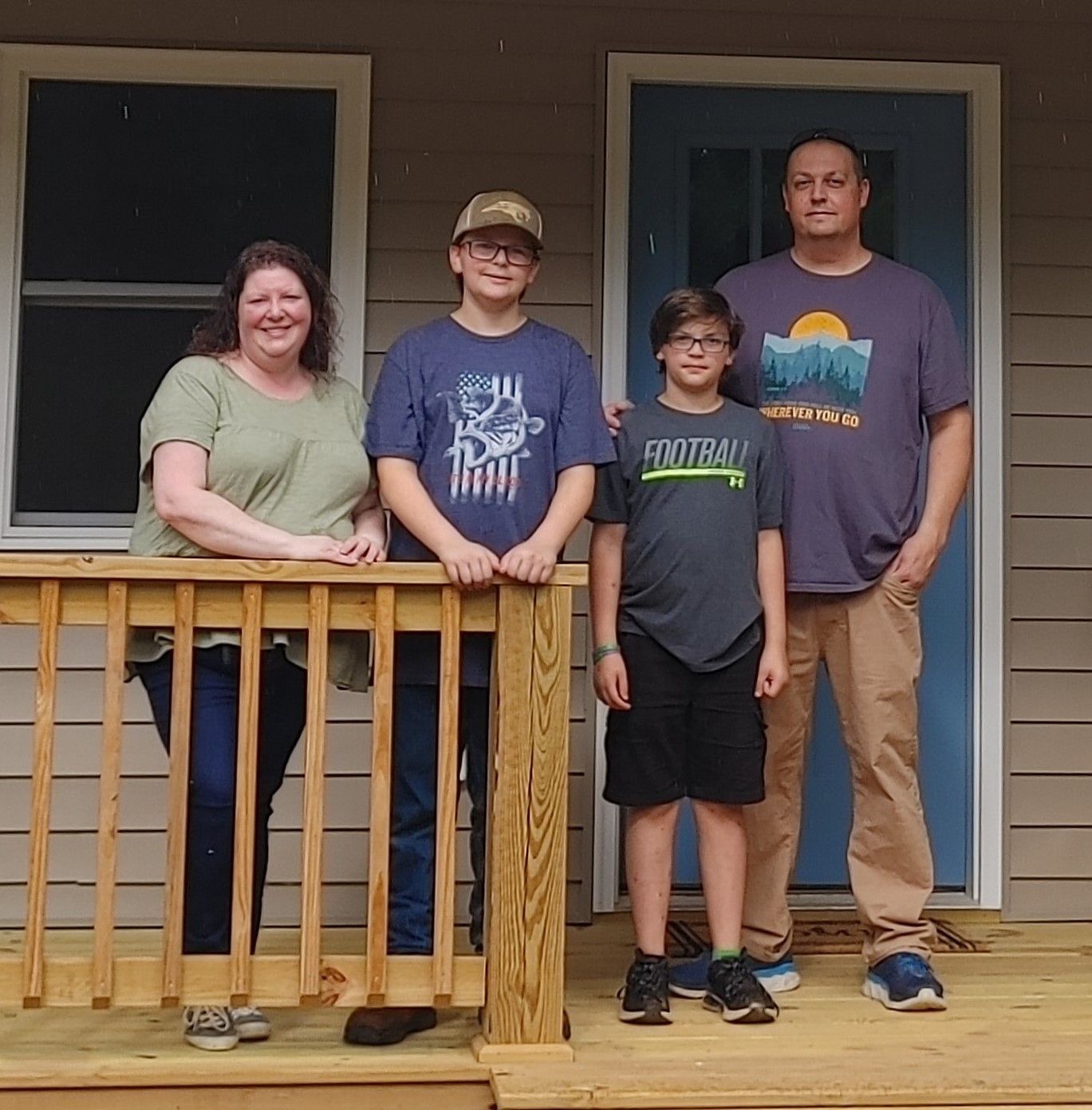 A Habitat home dedication is the celebration, and probably the most important event held at the conclusion of the build before a family moves in to their new home.  We celebrate all the hard work and dedication the family, volunteers, donors, staff, and other supporters have put in to get to this point.
We were delighted to dedicate the West's new home recently.  It's the first of ten to be completed in the Haywood Habitat neighborhood located in the Chestnut Park area of Waynesville.
The West's journey wasn't without challenges.  They joined Haywood Habitat on March 4, 2020, just days before we were forced to close our operations for two months due to COVID.  Once we re-opened volunteers weren't allowed on the construction site until the beginning of September, also due to COVID, so starting the house was delayed once again. The supply chain interruptions for things like windows, appliances, cabinets, and so many other items created even more delays in construction of their home.  Through it all, the Wests remained patient and committed, continuing to work on their home despite all of the challenges.  Together, they completed 574 hours of sweat equity (time spent building their home and those of others) and participated in 35 hours of online financial and homebuyer education.  
We join the West family in celebration and in gratitude to all of the donors, volunteers, staff, and other supporters that accompanied them through their homeownership journey.  The partnership of the community is what makes Habitat for Humanity such a strong, sustainable homeownership program.